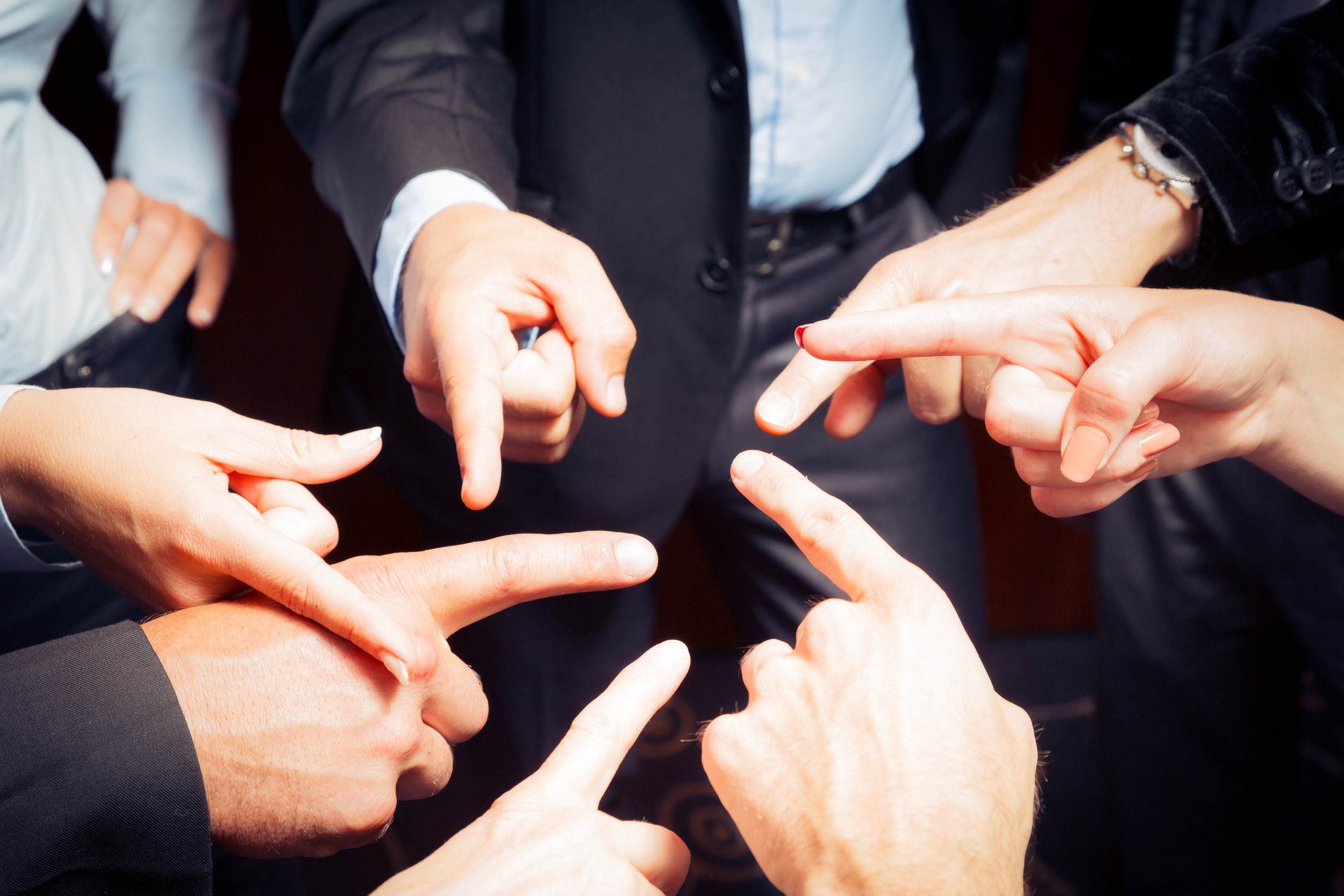 Author: Phil Hartwick
First Published: 2019
Accountability is a word that is often bandied about in the workplace by leaders and teams. It seems everyone wants someone to be accountable. Particularly when things have gone wrong. It appears having accountability is very much like wearing a sign that says: Blame me!
Who would want that?
But when things are going well or even great, or you have achieved a great outcome, then you should also be accountable and deserve some recognition, right? So, let's not assume accountability is all bad.
What about accountability in teams then? How do teams hold themselves collectively accountable? For things such as team performance, for doing what has been agreed, for effort, and for the behaviours they committed themselves to role-model?
At a recent team workshop that I attended, there was once again a discussion about accountability. It came up while the team was discussing team behaviours they would agree to abide by and that they could count on from each other. It seems that members of the team feared that having a list of behaviours or standards they could agree with was easy (talk is cheap), and were afraid that the team may regress into old ways and not follow through. And what they were really asking was; How can we make sure we continue to live up to our agreement?
We've seen this discussion before, in fact quite often.
Why might this be? We learn from our own experiences that we (and others) may have the best of intentions, but that doesn't ensure lasting change. A recent example of this I can recount is where a team emphatically agreed to leave electronic devices outside of meetings (to be checked at breaks only). Then only a few weeks down the road, one and then another team member began to bring and use their devices in the meetings. Others didn't know how confront this.
This is not that uncommon. We see teams make agreements that over time they don't maintain.
So how do we deal with this?
I love the concept put forward by the CE of another leadership team we are working with. When a similar discussion arose about living up to the team's agreements, she said: "We as a team need to think about accountability differently than beating each other with a stick when we fall short. We need to adopt a 'supportive accountability' approach. What I mean is that we need to try instead to prevent each other from falling back into old ways, taking missteps or doing things we agreed we wouldn't. We let all of ourselves down when one of us lets us down".
I must admit I love this 'Supportive Accountability' idea. How do we hold ourselves and each other accountable without using sticks?
Ideas for Leaders
As the leader of the team, you have a very specific impact. You set the standards and drive the culture of the team. You set the tone of conviction to commitments and agreement. And it would be a rare team that doesn't watch to see how you, the leader will handle challenging situations, such as when things or people are getting off-track. Here are three suggestions:
1. Be the Role-model – (of whatever you agreed or committed to with your team).
If you can't abide by something that you have agreed or committed to, why should anyone else? Your credibility as a leader is at stake. If you think that you (and others) will most likely falter, let yourself and the team down, then don't agree to it in the first place. Find a different approach or solution. Guard what you agree you will do very carefully, as you are the benchmark against which others will measure themselves. And if you do slip-up, admit it quickly, and make amends. That's holding yourself accountable. Just don't slip-up the same way twice.
2. Be the Team Coach. Encourage the right behaviours, effort and visible commitment.
Pay attention to what is good, what is going well, and the people who are accountable for this. Make your positive observations public by letting people know when they are doing the right things. This includes when they openly hold themselves accountable and help others stay honest to their commitments and agreements.
3. Be Strong. Be courageous and encourage others to be courageous.
First, you must be confident enough to confront others if they fall short. Avoiding confronting shortfalls or bad behaviours ultimately leads to mounting frustrations and people losing confidence in your ability to control or lead the group for everyone's benefit. If things are getting off-track, or someone has violated a team agreement or committed an unwanted behaviour, address it quickly and openly before it gets any worse. Ideally if you do it early, you can address the emerging problem out in the open. This helps others see that you pay attention to, and see these things as important. Let the team experience how you maintain high standards and help those who fall short of what they agreed to.
Some of the best leaders we work with help people stay on track with timely, tactful, but firm reminders. They often use a questioning-style to do this. For example, in response to a team member bringing and checking their device in the meeting when they had agreed previously that they wouldn't, the leader might ask something like this:
"Can I make an observation? I've noticed you've been looking at your phone. Is there a particular reason for making an exception to what we have agreed?" or "How do you see this given what we said we would do?"
Where things are not being delivered as agreed or are getting off-track, the leader might ask: "So it appears we're not where we agreed we would be by this time. What help and support from the team do you need to get us back to what we committed to?"
Zenger and Folkman (preeminent leadership researchers and authors of 'The Extraordinary Leader') say: "The research is clear on this issue: Great accountability in the organisation begins with you." Read the Forbes blog: The '8 Great' Accountability Skills for Business Success
As leader, your team is watching what pay attention to and how you deal with those things.
Don't blame a non-accountable team culture on anyone else.
Ideas for Team Members
As a member of the team, what is your role to help the team (collectively and each individual) stay accountable?
1. Be Encouraging – Point out when people do the right things.
Make a 'nasty habit' of catching people doing something right! Call out good examples of where someone has demonstrated or contributed to something that the team agreed, and make sure they are recognised. Let's encourage each other to be better.
2. Be Courageous – Stand up for what we agreed or made commitments to do.
Let's be brave and point out when one or more of us is dropping the ball. Don't be afraid to remind people of what they or we agreed to. Everyone's reputation is at risk when we start failing to meet our commitments. When someone needs help to stay on track, don't wait for your leader to do it for you.
Jim Haudan (CEO Root Inc., Author of The Art of Engagement) says:
"One of the largest obstacles to achieving peer accountability is overcoming the hesitance to give each other immediate critical feedback. Sometimes people think it will risk their positive relationship, but ultimately, if there is a lack of long-term accountability, the positive relationships disappear anyway. When we establish the peer responsibility to call out behaviours that are exhibited and inconsistent with our new behavioural ground rules, we make it more of an expected routine for everyone. Not that it is comfortable to step into these conversations, but continuing to ignore constructive feedback will not breed a culture of accountability. It hurts the team and it hurts the teammates themselves".
From the Root resources: Peer Accountability – A Powerful Performance Driver
3. Be a Role Model – Hold yourself to account and do so publicly.
Do what you say you will do and take ownership for the results. Own up when you haven't and take responsibility for the results.
---
How would I summarise this in two statements?
Make your agreements with others as a personal commitment to yourself.

That's called having integrity.